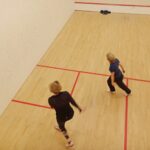 There was another very successful club night in February and following this, the dates for the March and April club nights have been confirmed.
UPDATE: Clubnight cancelled.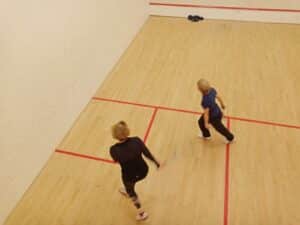 The next club nights will take place on:
Tuesday 24th March
Tuesday 28th April
Club nights are proving a popular way to meet new opponents for friendly games, as well as encouraging others to join the leagues. All current and prospective members are welcome.
Drop-in any time from 6:00pm until about 8:00pm.
We look forward to seeing you there.
February Club Night
It was another busy club night in Feb.
More new players came for a look round and to play a few games with the members.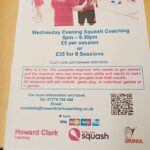 Club coach Howard was on hand to give a few pointers and to offer a new opportunity for group lessons. They are running every Wednesday and are only costing £5 a session which is a great way to improve your game. They started on Wednesday 26 Feb and will be running for a few weeks, so it's not too late to book on. Read More…
The highlight of the night? Chris modelling his Trent Vale T-Shirt! There are rumours that there are more of these in existence. Does anyone want one?