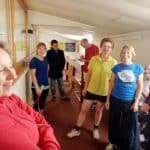 There will be a Christmas Special club night in December.
All are welcome.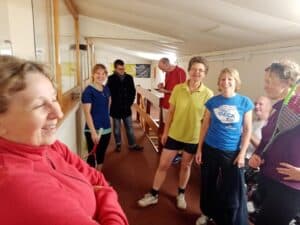 Tuesday 10th December from 6pm
Club night is open to all members and prospective members.
This is an opportunity to meet other players, practice some routines and benefit from coaching tips from our coach, Howard.
As this is the last club night of the year, join us after the games for a celebratory drink in a local pub.
We look forward to seeing you there!
November Club Night
November Club Night proved the most popular of the year with a mixture of new and longstanding members coming along to enjoy a number of games, meet new opponents and pick up a few tips to improve their game along the way.
Howard, the coach, will be back in December to offer advice to those wishing to improve their technical skills.
Plans are afoot for Club Nights in 2020 – so lookout for the new dates which will be published shortly.