Important note: under current Government guidance you are not allowed to play either full court squash or Sides if your club is in either a tier 2 or 3 area (High or Very High).
Please see table for further details of what you can and can't do: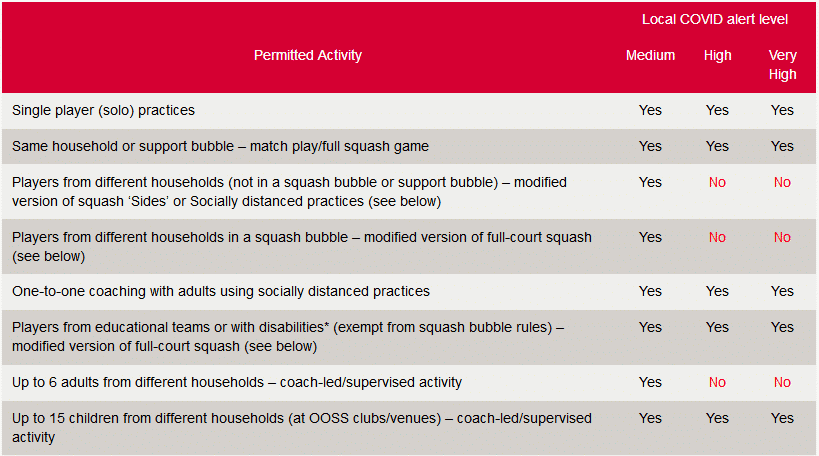 Basically, you can only play solo, with a member of your household or with a coach.
Our club coach, Howard Clark, is making himself available for 121 lessons during the week for a price of only £18 (plus your court fee).
Bargain not to be missed. Call Howard on 07775 768 400.