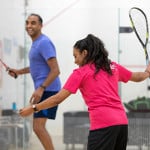 Exciting news: The Trent Vale Squash Club will be reopening on Monday 7th September.
Please ensure you read the club rules for return to Squash before you play: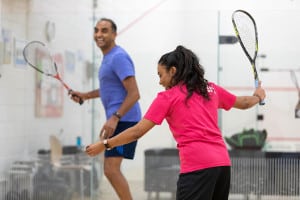 It is vitally important that anyone using a court MUST book using the court booking system.
This will enable members to limit overcrowding and support the Government track and trace initiative.
All members MUST follow the guidelines from England Squash on playing restrictions.
Note that from 1st September players can form 'Squash Bubbles' (up to 5 others) to play full-court squash.
Read more on the England Squash website.
See 'WAYS TO PLAY' poster.
Also see 'Socially distanced games and practice' poster.
The Showers and the changing rooms remain unavailable.
This is in line with Government guidelines for sport gym/leisure facilities.
The toilets will be available and the sinks will also be available for washing hands.
Members MUST arrive changed and ready to play, then after playing should travel home to change/shower.
This is to minimise contact with surfaces and other members at the club.
Members are advised to bring their own hand sanitiser and to clean entry/exit points to the courts before and after play. Please remember that it is everyone's responsibility to limit the risk of infection.
Further Reading
If you have any questions, please get in touch.